Would you like to regain your full range of motion so you can go back to doing the things you love with the people you care about most? If you are ready to confront your pain once and for all, Chiropractic of Bellevue is ready to assist you. We have years of experience helping patients find relief from back pain, neck pain, and more through chiropractic care.
What We Treat at Chiropractic of Bellevue
Arthritis
Auto Accident Injuries/Whiplash
Back Pain/Sciatica
Carpal Tunnel/Wrist Pain
Fibromyalgia
Headaches and Migraines
Herniated Disc
Knee Pain/Ankle/Foot Pain
Neck Pain
Scoliosis
Shoulder Pain Relief Tendinitis
Work Place Injuries (L&I)
Arthritis
---
Painful, swollen, stiff joints.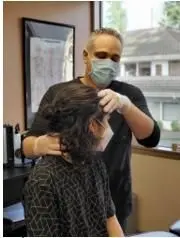 Auto Accident Injuries/Whiplash
---
Muscle spasm, misalignments, and ligament damage.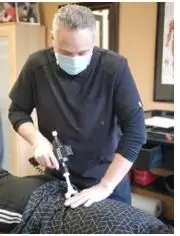 Back Pain/Sciatica
---
Misalignments with pinched nerves and shooting leg pain.
Carpal Tunnel/Wrist Pain
---
Strain and overuse injuries in the hand and wrist.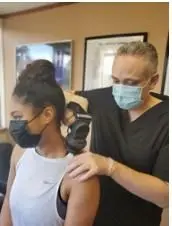 Fibromyalgia
---
Multiple painful muscle trigger points.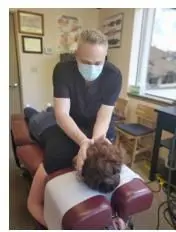 Headaches and Migraines
---
Tension and cervical misalignments triggering migraines.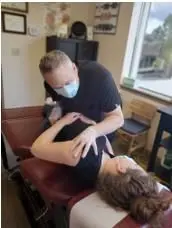 Herniated Disc
---
Discs pushing on the spinal nerves, causing nerve pain and muscle spasm.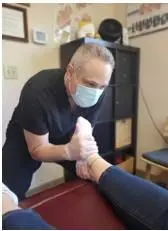 Knee/Ankle/Foot Pain
---
Sprains, strains, and stiffness from athletics or overuse.
Neck Pain
---
Pain and stiffness from overuse, poor posture while sitting/sleeping, or athletics.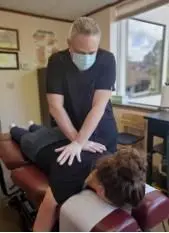 Scoliosis
---
Lateral curve in the spine, causing chronic stiffness and pain.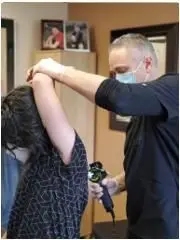 Shoulder/Elbow Pain
---
Sprains, strains, and stiffness from athletics or overuse.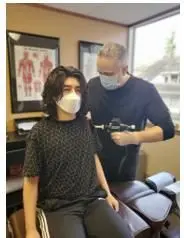 Tendinitis
---
Overuse injuries causing inflammation and pain with activity.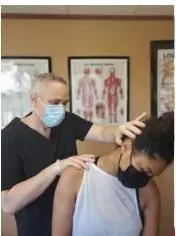 Work Place Injuries
---
Back pain, neck pain or shoulder pain typically caused by lifting accidents or falls at work.